Cleaning your air conditioner is always a boring task to do, but it's even more frustrating when you have to clean AC coils.
However, this process can be simplified, and you should continue reading to discover how you can save time and effort when cleaning your coils. 
What I'll show you won't require removing your AC to clean it and you will be done in no time.
But first… let's mention some of the coil cleaners that will finish the job.
Recommended Air Conditioner Coil Cleaners
Easy to use
Best formulated detergents
Safer than acid
Our Pick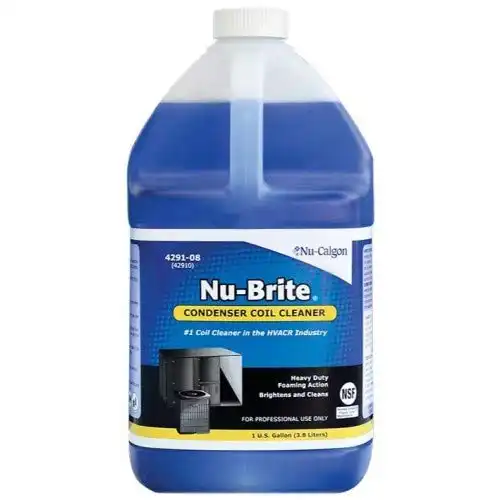 High-performance
Can be used on metals
Nice scent
Our Pick

Here's a video showing how Nu-Calgon deals with dirt and dust:
Heavy-duty detergent
360-degree valve
No rinse necessary
Our Pick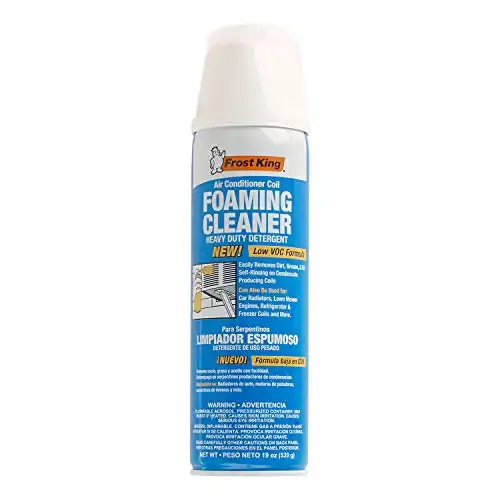 How to Use AC Coil Cleaner
Although the whole process isn't very complicated, it shouldn't be underrated and you should always take safety measures when cleaning your AC coils.
Before you even start with anything, turn off your air conditioner so there's no power flowing.
Now, follow this step-by-step process when using AC coil cleaner:
Open the front panel and remove the air filters
Slide the right rotary shift to the opposite direction and to the vice-versa.
Now, unfasten all the shafts and remove the blade
Take out the grill (don't forget to remove the hooks and screws before)
Grab your cleaner and spray it all over the surface
Wait for about 20 minutes for it to soak and then rinse the product
Now, let's talk more about the cleaning process.
📚 Recommended reading: 15 Simple Ways To Save Money On Your Air Conditioning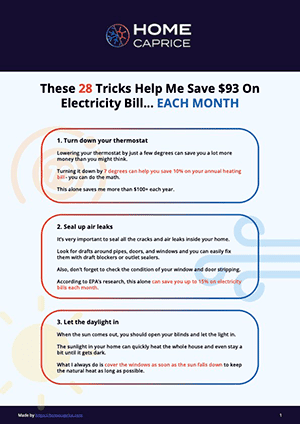 These 28 Tricks Help Me Save $93 On Electricity Bill... EACH MONTH
Download this FREE cheat sheet to find 28 tricks that can help you save on your electricity and heating bill each month.
Click here to get a FREE Cheat-Sheat
How to Clean AC Coils 
We have two parts for cleaning air conditioner coils – condenser coils and evaporator coils.
Although you might think the process is the same, there are a couple of things that are completely different.
Let's first talk about condenser coils.
How To Clean Your Air Conditioner Condenser Coil 
As I want to simplify everything for you, I'll lay out this process in simple 5 steps:
Shut off your unit completely
Remove the debris and any grass around the exterior
Take a good look at all the possible damages in fins
Grab your coil cleaner and spray coils
Take another look for damages after cleaning it
You can watch this process in action on this video.
📍 Note: Sometimes cleaning can't do anything impactful, so it's best to call a professional.
How to Clean Evaporator Coils 
The biggest problem with cleaning evaporator coils is that they are often difficult to access without damaging or breaking the fins.
It's important to always use eye protection.
Also, you need to be patient as evaporator coils can take longer to clean. It's possible to clean evaporator coils by yourself (I've done it successfully after a couple of tries), it's not shameful to call a professional or someone with experience.
Check out this video if you want to see the whole process of cleaning evaporator coils by yourself.
If you find this article helpful, please check out our other cooling articles and learn something new about air conditioning.

Hey there! I am
Benas
, the founder and content editor at Home Caprice. Thanks for reading the article. I hope you were able to find what you were looking for. I and my team are here to simplify heating and cooling for everyone. Please have a look at the
About page
for more details about our website and feel free to check out our
editorial process
.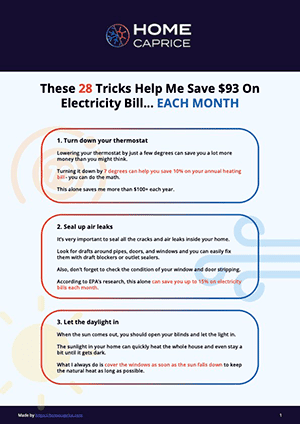 These 28 Tricks Help Me Save $93 On Electricity Bill... EACH MONTH
Download this FREE cheat sheet to find 28 tricks that can help you save on your electricity and heating bill each month.
Click here to get a FREE Cheat-Sheat