You may be having problems with your water heater – maybe it's not heating the water as well as it used to, or at all, or maybe it is leaking or having other issues.
The first question is, should you replace your water heater or try to fix it? And to answer this it is important to know how long do water heaters last. Once you have a feeling for the average lifespan of a water heater, you can make a better, more informed decision.
How Long Does a Water Heater Last?
The simplest answer to this question is that the average water heater will last around 10 years, or you can say anywhere from 8 to 12 years.
This lifespan will depend somewhat on various factors and conditions, like:
The quality of the water heater
The amount of use it gets
The environment is in (is it exposed to the elements, to extreme temperatures or dampness, etc)
The quality of the water
The quality of the installation
How often and how well it is maintained
…but overall the above-average figure is a good guide.
We can also ask how long does an electric water heater last, and how long a gas water heater last, but in fact, there is very little difference between the two, and the 8 to 12-year guideline is fairly accurate in either case. That said, it can be seen that electric heaters can last a bit longer than gas-powered water heaters, though again this can be easily offset by the quality of the unit and other factors.
Is It Better to Repair or Replace Your Water Heater?
This is another question I should answer as simply as possible because I strongly believe that if you are near the end of this 8-12 year cycle it is better to simply replace your water heater.
An old, damaged, or malfunctioning water heater will be much less efficient and more expensive to run, will not provide satisfying water temperature, and can even be unsafe.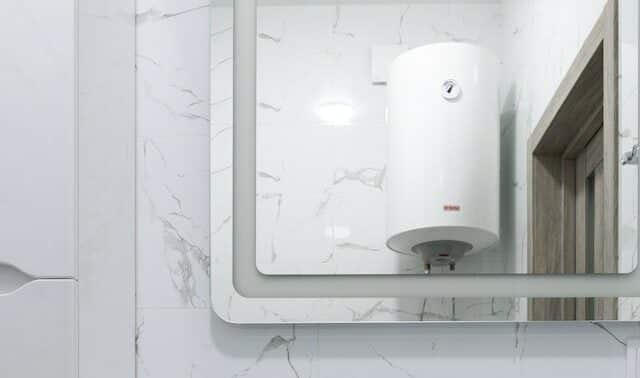 Yes, you can do some troubleshooting and maintenance, including:
Draining and refilling the tank
Cleaning the exterior
Testing the relief valve
Resetting the thermostat – especially with electric water heaters
Make sure the gas or electric lines are in place and the water heater is getting power 
Please make sure not to even go near gas or electric lines if you don't know what you're doing, and any real work or even investigation should be done by a qualified professional!
Make sure water pipes are not leaking and the flow into and out of the water heater is unimpeded
Again, please make sure any real work on your water pipes is done by a professional (which is safer, but also may be required to meet building codes), and always be careful around hot water!
But, as my dad would always say, you may ultimately just be throwing good money at bad, and repairs can easily entail a lot of good money! So if your water heater is approaching that ten-year mark you really should let it go and get one of the best water heaters – especially if you can find one of the most energy-efficient water heaters on the market today.
And even if it is not that old, if your water heater is leaking, if you see rust or corrosion – especially if it seems to be affecting the integrity of the tank – or if it is just not heating well anymore, and you've already tried to troubleshoot or repair it, it may be time to let it go…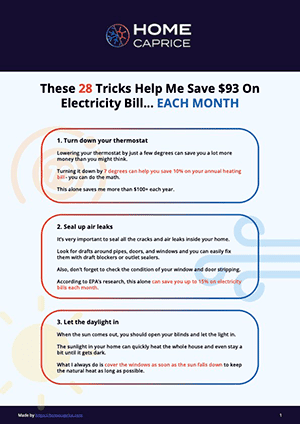 These 28 Tricks Help Me Save $93 On Electricity Bill... EACH MONTH
Download this FREE cheat sheet to find 28 tricks that can help you save on your electricity and heating bill each month.
Click here to get a FREE Cheat-Sheat
Who Makes the Best Water Heaters?
This is more of an informational guide and not a proper buyer's guide to the best water heaters, so I won't offer any reviews or extended comments on new units, but if you are going to replace your water heater I would at least like to list a few of my favorite choices.
I will include both electric and natural gas water heaters, and in each case, I will include my favorite choice for a normal "tank storage" water heater and a "tankless" heater, which is becoming a more and more popular option and can be considerably less expensive to purchase and to run.
The Best Electric Water Heaters
Electric water heaters are not as popular overall as gas-powered models, but this does seem to be changing, thanks to their safe and easy installation, their efficiency, their safe, clean, and low maintenance running, their generally longer lifespan, and their slightly lower price.
Our Pick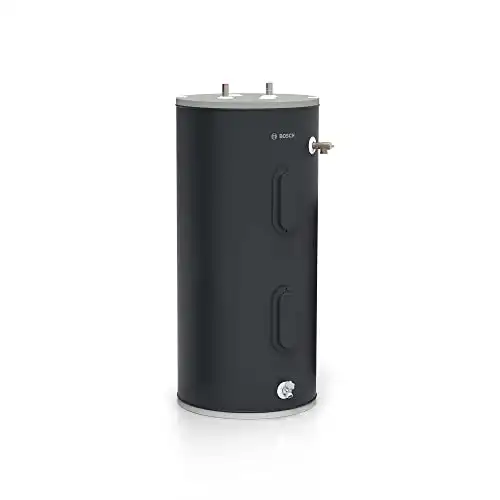 What I Like:
Very well built and long-lasting
Super efficient
Corrosion-free design
Pre-installed water connectors
Great Warranty
Drawbacks:
A bit expensive – though IMO well worth it!
Our Pick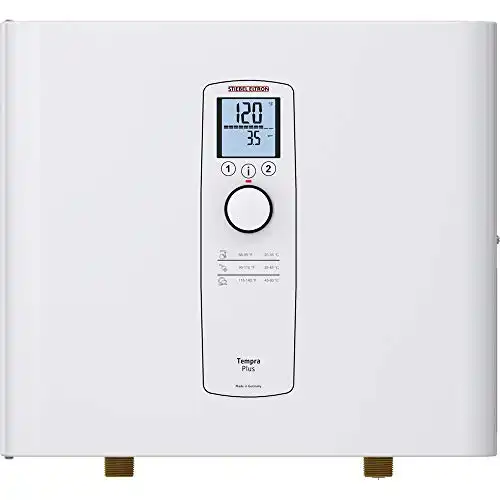 What I Like:
Lowest running costs
Great for the environment
Easy installation
Low maintenance
Very high material and build quality
High volume continuous hot water flow
Drawbacks:
None, really – highly recommended!
The Best Gas Water Heaters
Gas water heaters are still in more than half the homes in the United States and around the world, and they do have lower operating costs thanks to the currently relatively low cost of natural gas. They heat and reheat more quickly, will work even during power failures, and are a good choice especially if you already have the gas lines in place.
Our Pick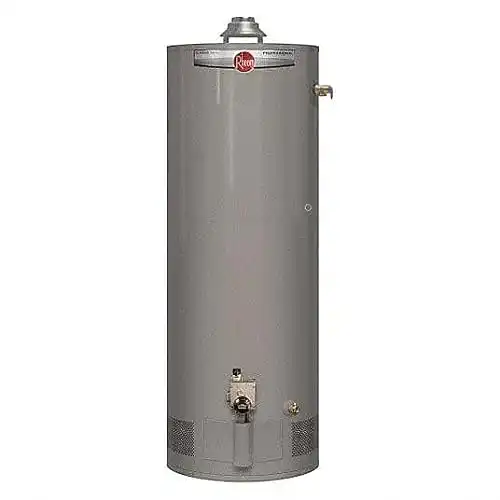 What I Like:
Very reliable
Safe construction and running
Fast heating
Low heating costs
Great Company
Drawbacks:
Warranty is a bit short – though a very well-made and dependable unit
Our Pick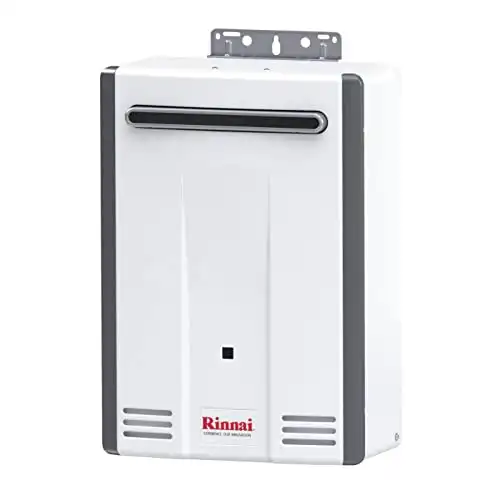 What I Like:
Strong hot water flow
Full home supply from one unit
Easy outdoor installation
Low maintenance
Extremely well-made and reliable
Great company
Drawbacks:
Conclusion: How Long Should Hot Water Heaters Last
In this article, we've looked at the average hot water heater life, which is about 8-12 years depending on a few different factors.
There are many things you can do to make your water heater last longer, including using it less, maintaining it carefully and consistently, and making sure the water supply is clean and soft.
When a water heater reaches the end of its life, though, it is almost always a much better idea to simply replace it with a new unit – repairs can be expensive, and may not make much of a difference, to the performance of your old unit may never be good enough, and it will most likely be more and more expensive to run.

Hey there! I am
Benas
, the founder and content editor at Home Caprice. Thanks for reading the article. I hope you were able to find what you were looking for. I and my team are here to simplify heating and cooling for everyone. Please have a look at the
About page
for more details about our website and feel free to check out our
editorial process
.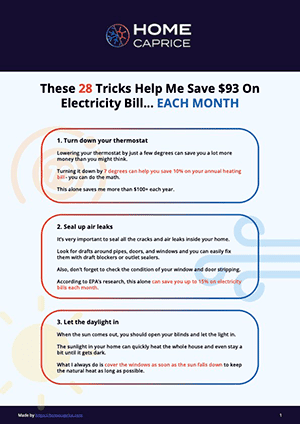 These 28 Tricks Help Me Save $93 On Electricity Bill... EACH MONTH
Download this FREE cheat sheet to find 28 tricks that can help you save on your electricity and heating bill each month.
Click here to get a FREE Cheat-Sheat