It's easy for people with air conditioners to cool their home when the heat starts blasting through the window – but what if you don't own an AC?
Well, you probably guessed it – the solution is to use fans. 
They're far cheaper than the air conditioners, and they don't come with a big electricity bill attached every month.
However, you need to know how to cool a room with fans properly, so that cool air stays in your home.
The last thing you want is to have your fan produce heat after a couple of minutes of running.
There are two methods, a simple one & a more advanced one. 
If you have time, I would recommend trying the second one.
Let's start with the first one:
#1 Icy fan method
You want your fan to produce cooler air, right? 
Well, now you know that ice cubes can be your biggest friend.
It couldn't get simpler – just put about 10-20 ice cubes in a bowl, position them in front of your fan, and let it stay like that.
You'll notice the temperature of the air has dropped by a couple of degrees which will make your "chill-zone" even more comfortable.
As you can see, you don't have to be a technician or genius to apply this method – you can even do it in the next two minutes.
Now, let's get to the more advanced method.
#2 "Fan Into Air Conditioner" method
This method requires more "dirty work", but it will turn your fan into an average air conditioner.
Also, if you're looking at how to cool down a room with two fans – this method will be more than perfect for you. Combining two fans will cool your whole home and not just a room.
As it's a long process, it's harder to explain it with words – so make sure to check this step-by-step video tutorial.
I tried it last summer and it worked perfectly – just follow each step shown in the video and you won't run into any trouble.
If you're interested in getting a new fan that will cool your home in a few minutes, keep reading as I will share the best fans out there.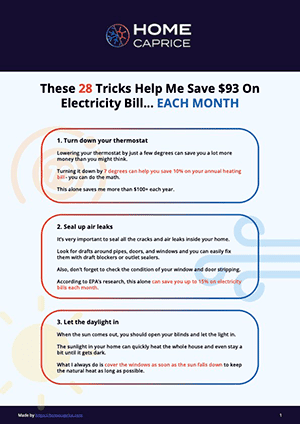 These 28 Tricks Help Me Save $93 On Electricity Bill... EACH MONTH
Download this FREE cheat sheet to find 28 tricks that can help you save on your electricity and heating bill each month.
Click here to get a FREE Cheat-Sheat
Best Fans To Buy 
If you just want to cool your home faster and without any hassle, you might consider buying a new fan.
Here are my top recommendations that you should check out:
Our Pick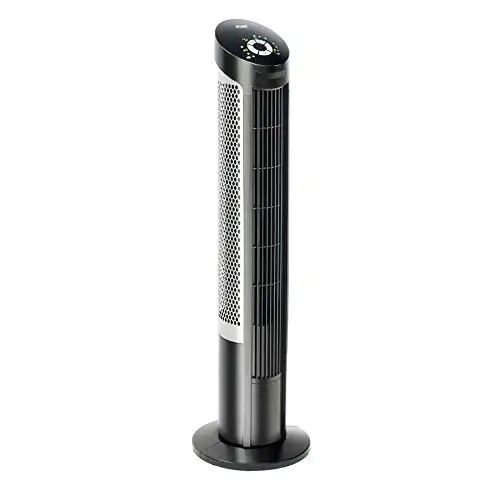 This is definitely the best tower fan you can buy that won't break the bank. It has a lot of power, so it will cool multiple rooms or even cool your whole home.
Not only that, but it has different speed levels that you can change depending on the time of the day.
You won't regret getting this Seville portable fan.
Our Pick

Lasko is well-known for making quality products, so this fan won't cause you any problems in the long run.
It also has some advanced functions for adjusting the fan speed automatically each hour – this is very helpful when you're asleep.
I have to mention that design and stability are on point, so that might be a bonus if you have a pet.
📍 Note: If you want to check other top-rated tower fans, check out the full review.
Our Pick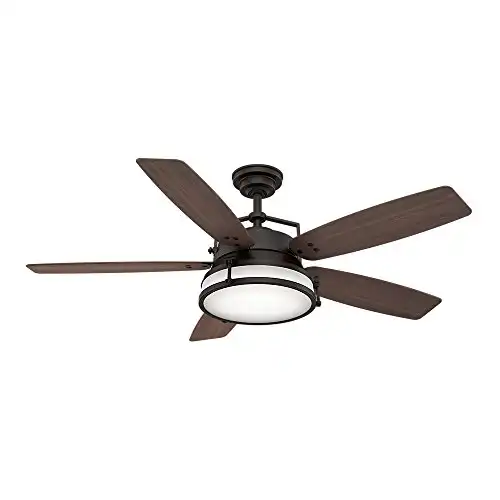 Not only does that cool your whole porch, but it also adds a decorative detail outside of your home. It can be positioned inside your home and it will still work flawlessly.
📍 Note: Interested to discover other great outdoor ceiling fans? We have a full review here.
Wise Words For The End
The two methods that I shared with you today are more than enough if you have an average fan and you just want to cool the home as quickly as possible.
However, consider buying a new fan if you're not satisfied with the current one. The three fans that I recommended will keep you happy and cool.
Don't forget to read our other articles, reviews, or advice on cooling your home. 
If you want to help your friends and family who have the same problem with the heat, do them a favor and share this quick-read article with them.

Hey there! I am
Benas
, the founder and content editor at Home Caprice. Thanks for reading the article. I hope you were able to find what you were looking for. I and my team are here to simplify heating and cooling for everyone. Please have a look at the
About page
for more details about our website and feel free to check out our
editorial process
.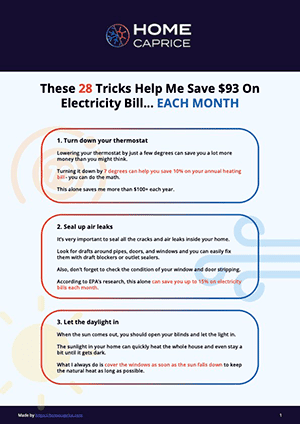 These 28 Tricks Help Me Save $93 On Electricity Bill... EACH MONTH
Download this FREE cheat sheet to find 28 tricks that can help you save on your electricity and heating bill each month.
Click here to get a FREE Cheat-Sheat