When you first see them, you might think there's no difference between air circulators and traditional fans.
I've been using both for several years, so all the benefits I'll list are from a real-user experience.
They both have certain benefits, but one does have an advantage over the other.
You'll learn when to choose one over another and in which situations they'll work better.
Let's first talk about the main difference. We also have a video if you prefer to watch, it instead of reading👇
The Biggest Difference Between Air Circulation And Fan
The main difference is that air circulators are built in a way to move the air throughout the whole room – it constantly pushes and moves the air.
A lot of people think traditional fans work by the same concept, but they don't. A fan will blow cold air in front of you.
Yes, it might cool the smaller room a bit, but you will only feel the real "soft wind effect" if you're sitting right in front of it.
If you're asking why air circulators are moving the air more efficiently…
It's because they have 360-degree oscillation. It helps to maintain the same temperature in the room by eliminating all the cold or hot spots.
Both of them are designed to move air throughout the room.
The problem with fans is that they will change the temperature in front of them, but they won't change the temperature of the whole room.
What people and sellers won't tell you is that traditional fans add some heat to the room because of their motor.
I'm a big fan of air circulators, so I recommend everyone choose one.
You can check out the best-voted Vornado Air Circulator below 👇
Our Pick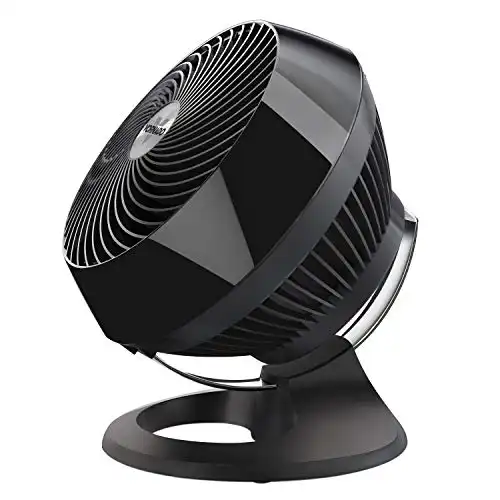 Cost
On average, air circulators use anywhere around 30 watts up to 50 watts while they're running. It depends on the speed settings you choose.
It's safe to say that air circulators cost around $5 per month if you run them for a couple of hours every day.
Here's an average watts usage for air circulators:
| Speed (Power) Settings | Wattage |
| --- | --- |
| Low | 30W |
| Medium | 35W |
| High | 45W |
| Max Power (Turbo) | 60W |
Of course, some models might have higher or lower wattage usage.
Other traditional fans such as pedestal and tower fans spend about the same amount – a dollar up or so.
It all depends on the power of the fan and how often you use it.
You should read the usual costs of different types of fans.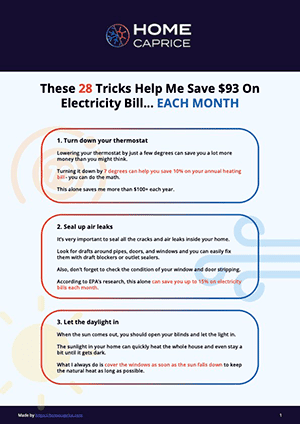 These 28 Tricks Help Me Save $93 On Electricity Bill... EACH MONTH
Download this FREE cheat sheet to find 28 tricks that can help you save on your electricity and heating bill each month.
Click here to get a FREE Cheat-Sheat
Where Are They Being Used?
It's usual for air circulators to be used industrially such as workspaces, offices, or other interiors.
I've seen a lot of sales and marketing agencies use circulating fans as the temperature increases productivity and creativity for all employees.
Large companies use air circulators because of their performance and how quickly they can cool the whole room.
You can use it to your advantage at your home.
Personally, I'm a huge fan of air circulators because I can quickly move them to different rooms.
Talking about traditional fans, you have to be careful when choosing. You want a powerful fan that can cool your whole room while having no problem fitting in a small place.
I recommend you read an in-depth guide about choosing the right fan.
Also, I have to mention that traditional fans work better on the outside. 
You shouldn't use an air circulator while sitting on your porch or having a large family gathering outside.
Air Circulator's Benefits – Why You Should Buy One?
Quiet
On average, air circulators will produce a noise of 40dB which is equal to quiet library sounds.
It's no wonder a lot of offices are using it. It's one of the reasons why workspaces use it instead of traditional fans.
The only time they can get up to 60dB is when you're using the turbo(maximum) mode.
Powerful
Air circulators distribute air evenly throughout the whole room.
It doesn't take a lot to cool the whole room – even a bigger one.
The "hidden" secret behind this kind of power is 360-degree oscillation. This helps with evenly distributing the air and making the room cooler in less time.
Use It Throughout The Whole Year
You can use air circulators throughout the whole year.
It will help you cool your whole room and prevent sweating in the summer, and help your fingers and body stay warm in the harsh winter.
This is a big advantage among the traditional fans in my opinion.
Easy To Maintain
It's funny how easy it is to maintain it.
You just need a brush (a vacuum cleaner would help a lot) to clean it once a month.
Another thing to mention is that it doesn't collect as much dust and dirt as other fans.
Efficient
There's no doubt that air circulators are more efficient than traditional fans.
They're more powerful and yet more efficient – that's the reason why I absolutely love them.
Often times you won't need to use an air circulator as much as other types of fans as it can do the job a lot quicker.
It's up to you to choose what fits your needs, in the meantime – you should go and check out our other articles and learn more about cooling.
Hey there! I am Benas, the founder of Home Caprice. Thanks for reading the article, I hope you were able to find what you were looking for. Me together with my team, are here to simplify heating and cooling for everyone. If you want more details about the website and our team, please check the
about
page.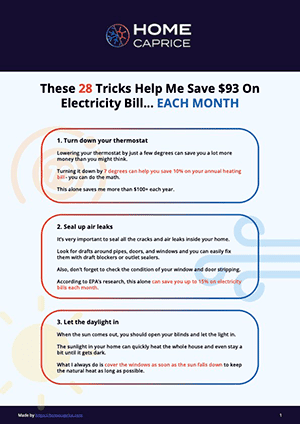 These 28 Tricks Help Me Save $93 On Electricity Bill... EACH MONTH
Download this FREE cheat sheet to find 28 tricks that can help you save on your electricity and heating bill each month.
Click here to get a FREE Cheat-Sheat