There was always a debate between tower fans and box fans – which one is actually better?
I own both, so I know first-hand the benefits and disadvantages of both.
This review isn't biased, as I'll tell you exactly in what type of situations they are better than the other.
Let's talk first about the main difference between these two.
Difference Between Tower Fan And Box Fan?
The main difference between box fans and tower fans is functionality.
Tower fans have a lot more functions such as speed settings, and automatic timers and it also fits with your home's decor.
Box fans are more powerful, they're easier to move from one room to another, and they're a lot more budget-friendly.
Also, tower fans are safer and healthier as they use air purification technology.
Benefits Of Tower Fan
Air purification
Air purification is a healthy feature and it helps a lot with people who suffer from asthma or breathing allergies.
I'd always look for this feature when buying a tower fan for my home.
It makes your whole environment a lot healthier.
Safe
If you have kids or pets at home, they won't fall over a tower fan like they can over a box fan.
Also, there aren't any visible blades that they can touch or hurt themselves.
As they aren't very powerful, they won't overheat.
Easy to maintain
If you ask me – tower fans are the easiest type of fans to maintain.
I personally use a vacuum cleaner every three weeks to clean them and it takes me around five minutes.
Some tower fans have high-technology features such as an automatic timer and sleep mode.
You can adjust when you want the fan to turn off completely – this is super helpful when you're going to bed at night.
The speed settings are adjusted perfectly and you can use each speed at different times of the day.
All-in-all best tower fan 👇
Our Pick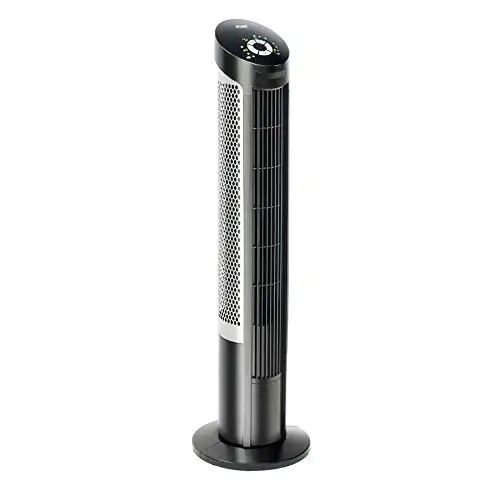 📍 Note: If you want to check out more options, we have a whole article dedicated to the best tower fans.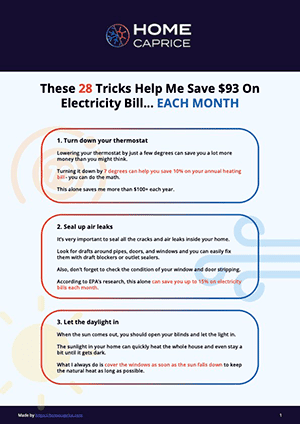 These 28 Tricks Help Me Save $93 On Electricity Bill... EACH MONTH
Download this FREE cheat sheet to find 28 tricks that can help you save on your electricity and heating bill each month.
Click here to get a FREE Cheat-Sheat
What You Might Not Like About Tower Fan
I have to mention that they aren't powerful enough.
If you're looking to cool a bigger room, it probably won't do the job as you expected it. It isn't nearly as strong as air conditioners.
Tower fans are mainly built to cool what's directly in front of them. Position them in front of you while you're working at your desk and it will be enough to cool you down.
The cheaper tower fans are less durable and they won't last long. I recommend you invest a little bit more, as it will save you money in the long term.
Benefits of The Box Fan
Affordable
Most box fans are very affordable and you can get them cheaper than tower fans.
The reason for its budget-friendly price isn't a bad quality, it is due to its classic and compact design.
Portable
Box fans have a built-in handle that allows you to transfer it easily to another room.
They are lightweight, so it won't be hard to carry them with you.
Powerful
Box fans are powerful and some high CFM box fans have 2000+ CFM which is pretty powerful.
They can push the air throughout the whole room instead of just blowing air in front of them.
From my experience, it can easily cool a bigger room.
Efficient
I've done my research and the monthly cost of running a box fan would be $2. Yes, I'm serious.
I've calculated this based on my own usage and I'm using a box fan for about 6-8 hours each day.
It's pretty efficient considering the power it has.
You should discover how to cool the room with fans properly and most efficiently.
Best box fan 👇
Our Pick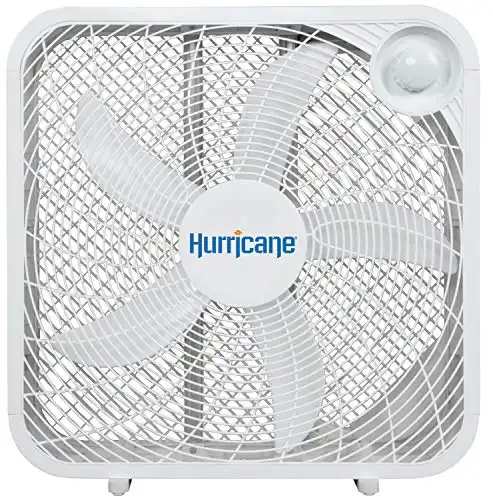 What You Might Not Like About Box Fan
My biggest downside of box fans is that they aren't safe.
If you have small children at home or pets, try to position the box fan somewhere they can't touch it.
Another thing that could frustrate you is the noise it produces. If you're planning to read a book with a turned-on box fan – it might ruin your focus.
I've mostly used it in my garage.
So, Which One Is Better?
I've listed all the pros and cons of both.
It's hard to tell which one is better as it all depends on your situation and needs.
Tower fans are better for smaller rooms – they're pretty safe and you can even put them in your kids' room.
Box fans are cheaper, yet more powerful, so you should use them in bigger areas.
Depending on what you need, you'll know which one is better.
In the meantime, you should read an in-depth buying guide on fans as it can help you choose the best type.

Hey there! I am
Benas
, the founder and content editor at Home Caprice. Thanks for reading the article. I hope you were able to find what you were looking for. I and my team are here to simplify heating and cooling for everyone. Please have a look at the
About page
for more details about our website and feel free to check out our
editorial process
.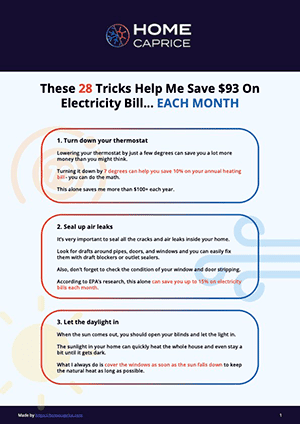 These 28 Tricks Help Me Save $93 On Electricity Bill... EACH MONTH
Download this FREE cheat sheet to find 28 tricks that can help you save on your electricity and heating bill each month.
Click here to get a FREE Cheat-Sheat