Having a fan on those warm days is a smart choice to avoid bigger electricity bills that come with air conditioning.
There are a lot of different types of fans, but the biggest battle is always between ceiling fans and standing fans.
I've been using both for the past year.
I'll let you know all the benefits and cons of both and when you should consider getting one over another.
Difference Between a Ceiling Fan and a Standing Fan?
Although they are built on a similar concept, the biggest difference is the positioning of these fans.
You should know that cooling a room with a fan isn't the same as using air conditioning.
Ceiling fans are fixed at the center of your ceiling and their long blades allow them to push more air than any other type of fan.
On the other side, standing fans can be positioned exactly where you want to distribute the cold air and even adjust the height when you want to focus on specific body parts.
Both of them have advantages and disadvantages, so let's talk more about them.
Benefits Of Ceiling Fan
Design
When your home has a woody interior, a ceiling fan with a wood look will fit perfectly.
Also, if you have more of a modern design – a ceiling with sharp metal blades would make a great fit.
I'm not much of a design guy myself, but my wife always makes sure that it makes "design" sense.
Powerful
It's impressive how much air ceiling fans can push throughout the whole room.
I've seen them perform in large offices with 20+ people and they don't disappoint.
The long blades help in pushing the air more effectively and much faster than standing fans.
Smart Technology
Modern ceiling fans have the option to change speed settings from the remote or even from mobile phones connected by Bluetooth.
You can change things such as speed, the color of light, auto-timer, and a lot of different cool features.
Tip: Always go with ceiling fans that can be controlled by a remote or smartphone.
Safe
If you have children or pets at home, you won't have to worry if they will knock down the fan or accidentally hurt themselves.
A ceiling fan is fixed at the center of the ceiling and children can't touch it.
They will never overheat, so that's a big plus as well.
Best Ceiling Fan 👇
Our Pick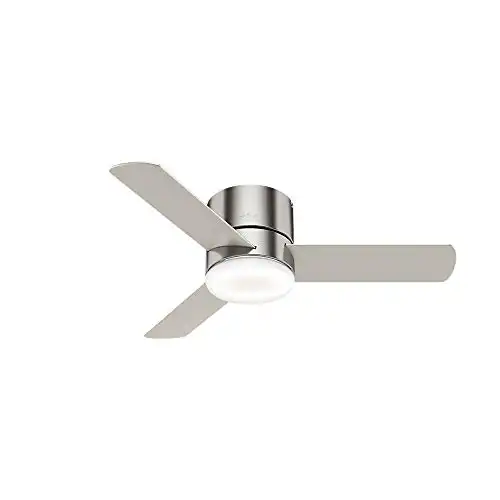 📍 Note: If you want to check out more options, we have a whole article dedicated to the best outdoor ceiling fans.
Cons
The biggest disadvantage of this type of fan is that you will have to hire a professional to install it.
The last thing you'd want to do is try to be a hero and install it by yourself while having no experience doing so.
Also, they aren't portable.
You can't move them from one room to another whenever you want – they're fixed at the ceiling.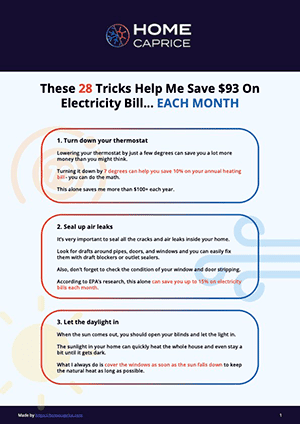 These 28 Tricks Help Me Save $93 On Electricity Bill... EACH MONTH
Download this FREE cheat sheet to find 28 tricks that can help you save on your electricity and heating bill each month.
Click here to get a FREE Cheat-Sheat
Benefits Of Standing Fan
Portable
Whenever you have a desire to move them to another room, you can easily do it in a few seconds.
This is what I love the most about standing fans – I can position them directly in front of them while I'm reading a book in the living room or when I'm taking a nap in my bedroom.
No Installation
When you order them, you just have to wait for them and plug them into the electric outlet.
That's how simple it is to use a standing fan – adjust speed settings and if you want them to blow air directly in one direction or spread it throughout the room.
There's almost no maintenance and cleaning this fan is a piece of cake.
Unlike ceiling fans, they require much less commitment.
Adjustable height
Maybe you want to cool your head, or switch up to your feet – you simply adjust the height.
In my living room, I tend to position them a bit lower so it cools my whole body. When I'm sleeping, I like the air from upward, so I adjust it a bit higher.
Budget-friendly
They're cheap, they don't require any installation, and they consume less energy than other fans.
I like how there are no "hidden" costs such as installation or maintenance checks every month.
Best Standing Fan 👇
Our Pick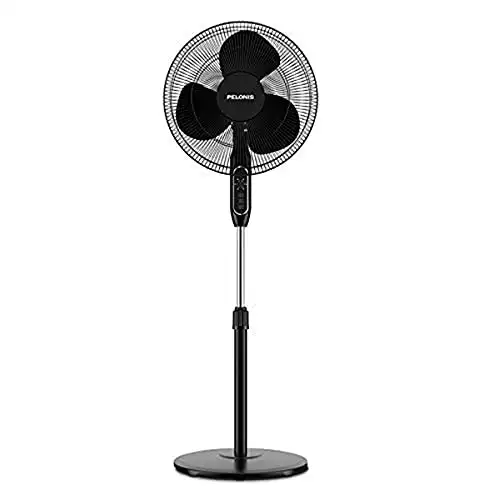 📍 Note: you can check out more standing fan options here.
Cons
As I have children and a small dog, the biggest disadvantage of standing fans is that they aren't safe.
They are easy to knock down and children can hurt themselves if they can touch the blades.
Also, they produce a lot more noise than ceiling fans. When I'm reading a book and trying to really focus – the noise tends to get in my way.
Which One Is Better For You?
I wouldn't be honest if I told you to choose one over another.
However, it all depends on your needs and purposes.
Design – If you're looking for a decorative detail for your home, ceiling fans would fit your room's design better – I'm a big fan of wood-looking blades.
Budget – Standing fans are a lot cheaper and they don't require any installation or maintenance costs. 
Power – Ceiling fans can easily cool bigger areas thus being used in offices and large rooms.
Portability – You might want to move the fan often to other rooms, then your best option would be a standing fan.
Safety – If you have pets or children at home, it would be safer to get a ceiling fan. Also, ceiling fans are a lot more durable than standing fans.
It's up to you to choose between these two based on your own requirements.
I would recommend you read everything you need to know about fans and learn even more about their functionality and purpose.
Hey there! I am Benas, the founder of Home Caprice. Thanks for reading the article, I hope you were able to find what you were looking for. Me together with my team, are here to simplify heating and cooling for everyone. If you want more details about the website and our team, please check the
about
page.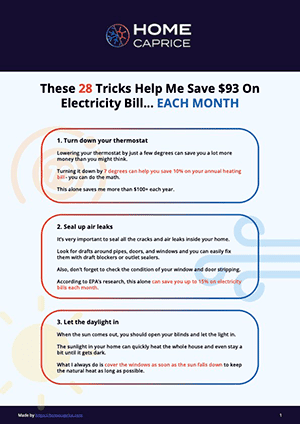 These 28 Tricks Help Me Save $93 On Electricity Bill... EACH MONTH
Download this FREE cheat sheet to find 28 tricks that can help you save on your electricity and heating bill each month.
Click here to get a FREE Cheat-Sheat