You probably have heard about Ecofan AirDeco II and wondering what are the pros and cons of this wood stove fan.
I've been using this stove fan for the past couple of months and I'm going to tell you everything from my experience – without sugarcoating anything.
This is coming from first-hand experience, so let's first cover what makes Ecofan AirDeco II so awesome, and then I'll mention a minor drawback.
Our Pick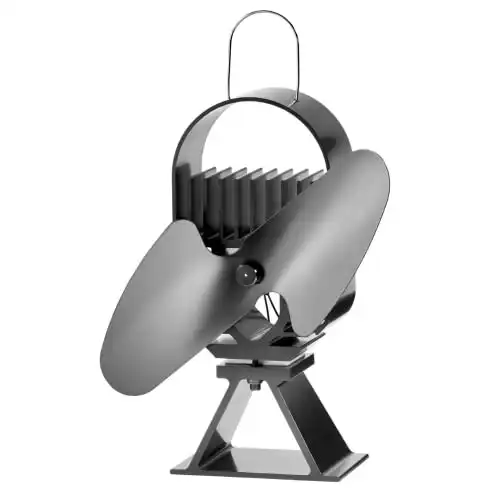 6 Main Reasons You'll Love Ecofan AirDeco II
Very efficient
It's amazing how such a small thing can distribute twice as much heat as a regular wood stove fan.
AirDeco II has a thermal electric generator that consumes energy from the wood stove and it provides superior heating performance and airflow.
It has 190CFM which is twice more powerful as some typical wood stove fans.
When I first tried it out, I had a feeling that I installed another wood stove in my living room – that's how powerful it is.
2 Different Sizes
This is a brilliant option for anyone who has a wood stove in a smaller room (or area) because you can choose between a large-size model and a medium-sized model.
I've tested each one of these and I prefer the larger one as my goal is to heat the whole house and distribute the warm air evenly.
Anyways, you can choose the one that fits your needs.
Portable
Although a lot of people think all wood stove fans are portable, this model has a built-in handle that cools pretty quickly, so you can move it whenever you want.
Most wood stove fans don't have a handle and you need to wait a couple of hours for them to completely cool down.
Also, they've made the handle to be thinner for quicker cool-down time – have to give them props for this.
Modern Design
Although I'm not big on designs, my wife certainly is.
AirDeco II has a modern, sleek design and you can see just from looking at the blades that it's made from premium material and they paid attention to the design.
It reminds me of a wood-burning fireplace insert because of the modern design.
Again, I'm not very concerned about design, but this is the first wood stove fan my wife likes 😃
Safe
When I first ordered it after my friend's recommendation, I couldn't believe how stable and safe this wood stove fan is.
It's a bit heavier than others, so there's no risk of it falling down ever.
This is super important if you have children as you don't want them to easily knock off the fan and potentially get hurt.
Better Performance Than With Other Stove Fans
I've bought over 9 different wood stove fans in the past decade, and this is the one I'll keep using until a better one shows on the market.
Everything about AirDeco II is about performance and heat distribution – from the blades to a generic motor.
All in all, this is the wood stove fan that won't disappoint you.
Minor Drawback of Ecofan Airdeco II
While I love everything about Ecofan AirDeco II, I have to mention a minor drawback.
Although this model has the best performance and heat distribution I've ever experienced, it does require a slightly higher investment.
Some people might get turned off by this, but as with everything – you get what you pay for.
When I realize how much money I've spent on poor-quality wood stove fans (just to save some money), I could buy a couple of AirDeco II models.
My advice is to spare some extra money and invest in a quality wood stove fan that won't break or decrease the performance just after a couple of months of use.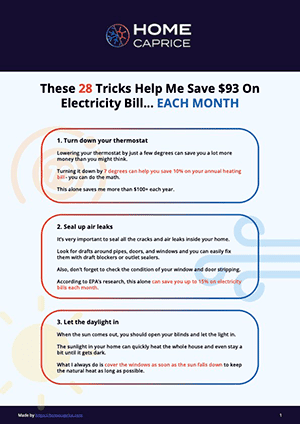 These 28 Tricks Help Me Save $93 On Electricity Bill... EACH MONTH
Download this FREE cheat sheet to find 28 tricks that can help you save on your electricity and heating bill each month.
Click here to get a FREE Cheat-Sheat
Some More Information About Ecofan AirDeco II
This short video describes some more features of AirDeco II 👇
Where To Position Ecofan AirDeco II For Maximum Efficiency
I've tried switching positions of the stove fan to check which one will increase the performance and efficiency.
The short answer is – left or right rear side at the top of the stove.
You should never put a stove fan in the center (front side) as you're increasing the risk of falling it down. Also, it decreases the heat distribution.
You can position it on the left or right front side at the top of the stove, but I prefer positioning it on the rear side.
Here's a helpful visual describing where to position AirDeco II: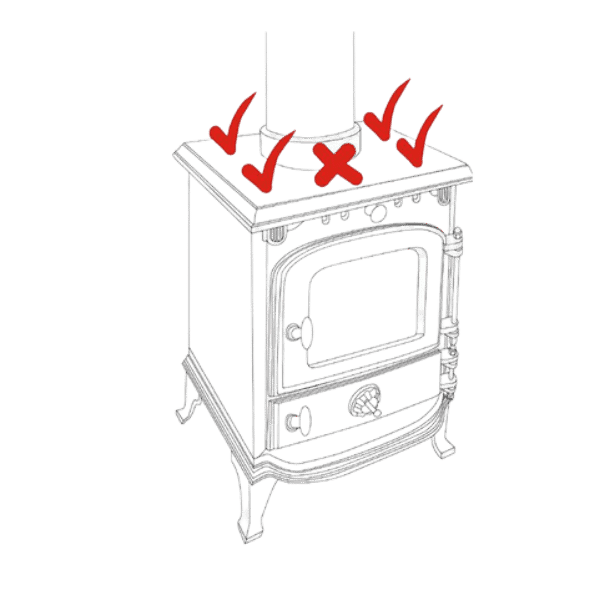 Wrap-up
If you're considering buying Ecofan AirDeco II, my advice is to go for it as you'll be surprised by how good it is.
I've used over 9 different wood stove fans, and this is the best one so far.
It's worth every investment and I recommended two of my friends to buy it as well.
All in all, Ecofan AirDeco II is a great choice you won't regret buying.
Our Pick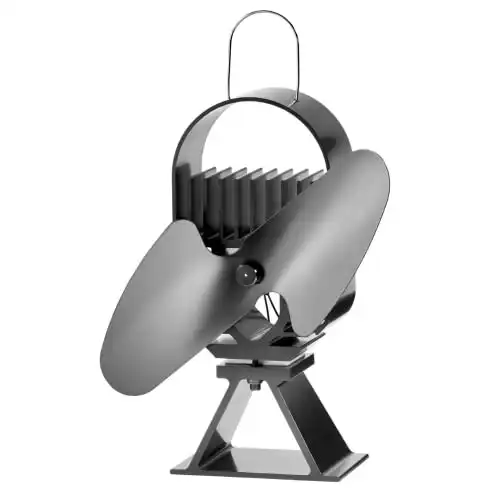 Hey there! I am Benas, the founder of Home Caprice. Thanks for reading the article, I hope you were able to find what you were looking for. Me together with my team, are here to simplify heating and cooling for everyone. If you want more details about the website and our team, please check the
about
page.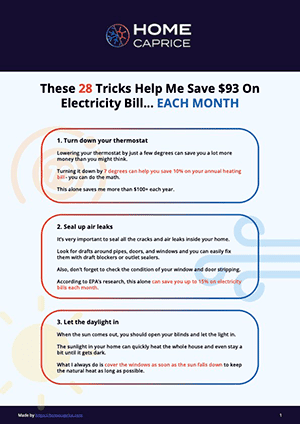 These 28 Tricks Help Me Save $93 On Electricity Bill... EACH MONTH
Download this FREE cheat sheet to find 28 tricks that can help you save on your electricity and heating bill each month.
Click here to get a FREE Cheat-Sheat