If you were looking to buy a mist fan for your home and saw they aren't within your budget – there's no need to panic.
Quality misting fans can sometimes be pricey and that's why you should make your own mist fan.
I've created dozens of misting fans for myself and my friends, so just follow my simple step-by-step system to have your own misting fan running in no time.
What You Will Need
Plastic bottle or jar
Mist Maker (I highly recommend AGPTEK's one)
Fan
Waterproof glue
Power supply
Cutter or a knife
How To Make Your Own Mist Fan (DIY)
Step 1: Create the Container
Take a bigger jar and make a small hole in the bottom of the jar. We're doing this so we can place a DC motor inside of it.
Also, I recommend using this cutter.
📍 Note: Make sure your jar is big enough so the water won't spill.
Step 2: Place the Mist Maker
Grab your mist maker and cut the end wire because you will have to connect it to a power supply later. When you're done, place the mist maker inside the hole you made in the previous step.
I've fixed the mist maker with waterproof glue just for extra safety.
If you don't have a mist maker at home, I suggest grabbing AGPTEK Mist Maker (mentioned above) as I've been using it for a couple of years and never had any problems with it.
Step 3: Fix the Fan
It's time to fix the fan on the bottom hole of the jar you created a few moments ago. Use any waterproof glue to make sure it's fixed and it won't break.
Step 4: Connect to the power
Connect the wires of your device and the fan to the power supply. Don't forget to check there isn't any water near you.
Step 5: Check for mist
Pour a little bit of water into the bottle and turn on the power. If the mist is working flawlessly – you've done all the steps correctly.
Step 6: Attach the humidifier
Attach the humidifier to the top of your fan and then stick it with permanent glue. Double-check to see how well you attached it.
Step 7: Hit the switch
Pour a little bit of water and plug the fan into power. Hit the switch and see if it's working correctly – if not then carefully check all the steps once again.
📍 Tip: You can check out our guide on how to cool the room with a fan.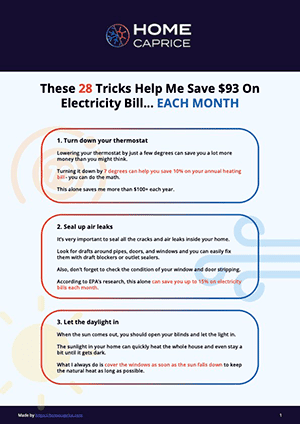 These 28 Tricks Help Me Save $93 On Electricity Bill... EACH MONTH
Download this FREE cheat sheet to find 28 tricks that can help you save on your electricity and heating bill each month.
Click here to get a FREE Cheat-Sheat
More Advanced DIY Mist Fan Method
This is a more advanced method as we will use an aquarium air pump. I suggest trying this method if you're already familiar with pumps and fans as it requires more preciseness and time.
Step 1: Make a hole in the plastic bottle
Take a bigger plastic bottle and make a hole in the cap of the bottle. The width of your hole should be the same as your nozzle, so it can fit inside of it.
I personally used a Coca-Cola bottle as it has a strong cap.
Step 2: Make a new hole in the bottom
Make a hole (using a cutter) at the bottom of the bottle and make sure that your valve can go through it. Take a one-way valve and fix it so that water can go in, but it can go outside the bottle.
You're doing this to keep everything safe and avoid any damage.
Step 3: Connection
Pour the water inside the bottle and then connect the tube with the nozzle and fan.
If you've done all the steps mentioned above, you should see water going through the tube and exiting through the fan.
You should check this video to see all these steps in action.
Recommended Aquarium Air Pumps
I've used two different aquarium air pumps and I'm satisfied with both of them. 
​Ultra Quiet
​Adjustable Air Flow
Dual Outlets
Our Pick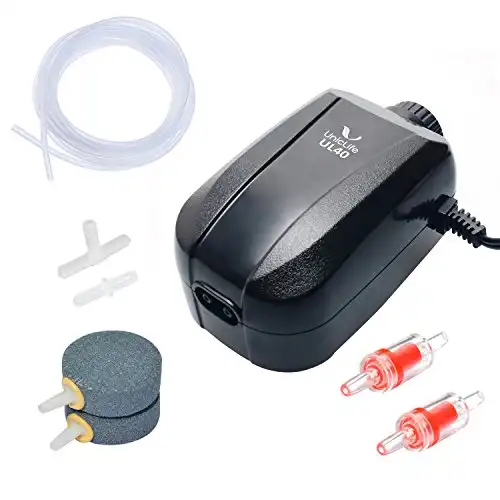 Compact Design
4 Rubber Feet
Whisper Quiet
Our Pick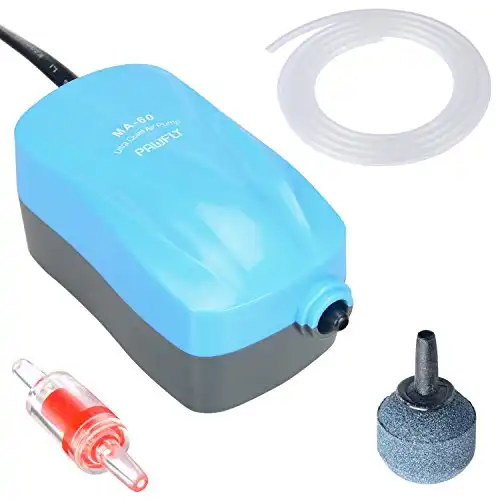 Both of them are great, but I think that the Uniclife air pump is a bit better than the second one.
Again, it all depends on your needs.
If you think this process is too complicated, you can check some of the best outdoor misting fans that might fit within your budget.
Hey there! I am Benas, the founder of Home Caprice. Thanks for reading the article, I hope you were able to find what you were looking for. Me together with my team, are here to simplify heating and cooling for everyone. If you want more details about the website and our team, please check the
about
page.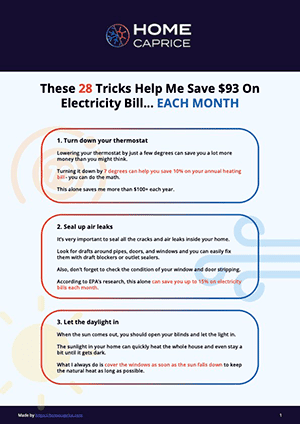 These 28 Tricks Help Me Save $93 On Electricity Bill... EACH MONTH
Download this FREE cheat sheet to find 28 tricks that can help you save on your electricity and heating bill each month.
Click here to get a FREE Cheat-Sheat