When it comes to the comparison between the Vornado 630 vs. 660 there are a few differences between the two fans, but there is one major fundamental difference.
It is important to know that difference before you buy as it could be the deciding factor between buying one fan and the other.
Read on to find out what the major and minor differences are.
Vornado 630 vs 660
The difference between the Vornado 630 and 660 is that the 660 is more powerful but noisier, so it is better for larger spaces while in contrast, the 630 is smaller and quieter so it is better for smaller spaces.
Read on as we detail all the differences you need to know.
Vornado 630 vs 660 Comparison
Dimensions:

13.8 x 15.1 x 18.9 inches
Our Pick
Dimensions:
13.8 x 15.1 x 18.9 inches
11/28/2023 04:43 pm GMT
Vornado Airflow
I think we can all agree airflow is one of the most important considerations when buying a fan.
You may want a powerful fan to help cool down a large room or one that is more mellow for a smaller room you might be working or relaxing in.
Either way, it is an important factor, and funnily enough, it is an important distinction between these 2 fans and one that might determine which fan you might want to choose.
But what's the difference?
To give you a rundown of the difference of airflow we can look at the CFM of each fan. The CFM is a way to measure the airflow output.
The Vornado 660 on each speed has the following output for each fan speed:
CFM: 584
low-speed CFM: 257
While the Vornado 630 has the following output:
Low- 205
Med- 261
High-338
Those numbers are great and all but to put it in the context of Vornado themselves, the 630 moves air up to 75ft, and the 660 moves air up to 100ft, so the 660 is a bit more powerful and better for larger rooms.
In short, the 660 is the more powerful fan and better for larger rooms/areas.
Vornado Sound
Knowing the above information, that the 660 is the more powerful, more often or not you can assume that the sound output is going to be a little higher.
And that is the case with these fans.
Being the more powerful fan the 660 has sound outputs:
Low-39
Med-48
High-56
Turbo-64
While on the highest setting the 630 produces a sound output of 52 dB.
While to most people, the difference may be negligible but for those of you that may have the intention of using these fans in your bedroom, this is something that will be taken under far more consideration.
So you just need to be aware the 660 is the fan because it has a higher output
Vornado Design
Sometimes the design of the fan can be the difference between a good fan and an annoying one.
Luckily, there is not a lot of difference in terms of design for the most part.
The major difference in the design of these two fans is in the placement of their speed controls and holly change the in speeds.
On the 660 there is a digital control system where you press buttons to move the speeds up or down and this is located at the top of the fan.
The 630, however, has the location of speed control placed near the bottom of the legs of the fan.
Another design feature worth mentioning is the extra grooves that the 630 has.
It is worth mentioning as this could create an extra area for dust to set and therefore require more cleaning.
Other Differences and things to note
5-year warranty
One of the things I like about Vornado as a company is that they back their products and offer a 5-year warranty so you can feel comforted knowing if something goes wrong you will be covered. Often other companies only offer a 6-month warranty for their products.
Certified & tested in the US only
Both fans have been tested and certified for use in the US so you have that element of safety. They are not tested or have the correct voltage elsewhere.
No remote control
Neither of these fans comes with a remote control which is a bit of a shame. That means you will have to manually turn the fans on and off or change speeds. That might be a pain for those who want to use it in the bedroom at night.
Does not oscillate
Though to be fair these fans are not designed to oscillate. It is something to be aware of if you must have an oscillating fan. The fans do however tilt up and down, unlike most tower fans.
Price
There is a difference in price between the 2 fans so be sure to check your budget and weigh up the pros and cons.
Cleaning
Cleaning the 660 requires removing 3 screws on the back of the tower to take the grill off and clean the fan. Alternatively, the 630 requires the removal of one screw and a depressing grill cover to remove the front grill.
Wall mounting
Neither of these fans is designed for wall mounting, so if you are looking for a fan that can be mounted, you might want to look elsewhere unless you enjoy a bit of DIY 😊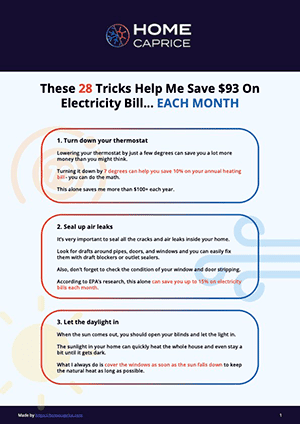 These 28 Tricks Help Me Save $93 On Electricity Bill... EACH MONTH
Download this FREE cheat sheet to find 28 tricks that can help you save on your electricity and heating bill each month.
Click here to get a FREE Cheat-Sheat
Summary
So which is better – the 630 or 660?
It comes down to your needs ultimately.
The 660s will do a better job if you have a larger room but the price is higher for that particular model.
If you need something a bit quieter for say, your bedroom, or a smaller space then the 630 is going to be more suitable.
Neither fan has a remote control but on the flip side, both come with a fantastic 5-year warranty.

Hey there! I am
Benas
, the founder and content editor at Home Caprice. Thanks for reading the article. I hope you were able to find what you were looking for. I and my team are here to simplify heating and cooling for everyone. Please have a look at the
About page
for more details about our website and feel free to check out our
editorial process
.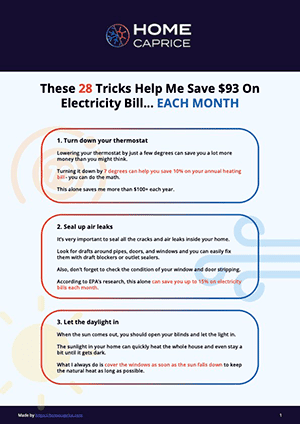 These 28 Tricks Help Me Save $93 On Electricity Bill... EACH MONTH
Download this FREE cheat sheet to find 28 tricks that can help you save on your electricity and heating bill each month.
Click here to get a FREE Cheat-Sheat